If you want users and search engines alike to recognise the quality of your content, these three letters are key: E-A-T.
Answering the question of what E-A-T stands for is simple enough: expertise, authoritativeness and trustworthiness. The more interesting (and, arguably, more difficult) part is figuring out how to show these qualities to Google. Additionally, while E-A-T is important for all kinds of sites, it can be make-or-break for certain sectors.
There's plenty to unpick in the world of E-A-T, but fear not: we're here to guide you. We'll uncover why these qualities can have a big impact on your rankings, how you can display them, and the industries which need to sit up and pay particularly close attention.
---
A breakdown of E-A-T

Image source: Ali Hajiluyi via Unsplash
In the world of SEO, we hear a lot about Google's algorithms. A lesser-known part of the company's puzzle is its search rating team. Yes, we may be a long way from the days when human-curated directories were the key method of indexing the web, but people haven't been cut out of the picture completely.
The rating team is given the task of putting Google to the test by using it to perform searches and analysing the results. This helps to ensure that SERPs display the kinds of websites that actually match a user's query, and which are of high quality. To help the rating team with their task, Google sets out guidelines on what makes a good website.
In 2018, Google added E-A-T to its set of quality guidelines. Going forward, the rating team was to evaluate results for expertise, authoritativeness and trustworthiness. Google uses the findings from these ratings to make changes to its algorithm, leading (hopefully!) to better, more accurate results. It also forms part of the company's plan to fight disinformation and 'fake news'.
The component parts of E-A-T are:
Expertise — The information included should come from an established source. For example, an article on health should come from a writer with medical expertise. Formal education is a plus but not necessarily required if a person has 'everyday expertise' in a suitable topic.
Authoritativeness — The information you provide should ideally be recognised within your field. Ways in which this may be achieved include mentions in the press, peer reviews for your research, or links from other high quality websites.
Trustworthiness — To demonstrate to the user that your content can be trusted, the content you create should be accurate and verifiable. Additionally, your website should be secure from a technical standpoint, and transparent as to who is behind it.
Why does Google value E-A-T so highly?
It's escaped no one's attention that, in recent years, the amount of inaccurate or deceptive information on the web has reached endemic levels. This has led to worrying trends, with large sections of the public regularly exposed to misleading or even wilfully false websites. Google aims to tackle this via means such as E-A-T.
We're not just talking about the most egregious offences here, though. E-A-T is in place to act as a bulwark against everything from financial scams to phony health treatments, but it also works to tackle information that is difficult to verify or whose provenance is unclear. Meanwhile, sites that do a good job of upholding standards of accuracy and in which users can place their trust are rewarded by the system.
Is E-A-T a ranking factor?
When deciding where pages should feature on SERPs, Google's algorithm takes into account a number of ranking factors. Experts have stated on numerous occasions that E-A-T is not a ranking factor, and that Google does not keep track of a specific 'E-A-T score'.
However, when making changes to its algorithm, Google works with search raters. They will evaluate the quality of search results, helping to tweak and finesse the ranking system used. These raters take E-A-T into account when assessing a SERP. In other words, people evaluate results for E-A-T, and Google changes the algorithm in response to their findings.
---
When E-A-T is crucial: YMYL

Image source: Sharon McCutcheon via Unsplash
We've now gone into some detail on the E-A-T acronym. Now, it's time for us to throw one more into the mix: YMYL.
YMYL stands for 'Your Money or Your Life'. Though the name may come from the traditional highwayman's threat, it actually refers to a specific set of business sectors involving important life choices. Examples include:
Banking and finance
Law and government
Health and safety
News
Shopping
Google themselves sum YMYL up as pages or topics that have the potential to 'impact a person's future happiness, health, financial stability, or safety'. As you can imagine, it's crucial that a user is in safe hands when visiting such pages. By factoring in expertise, authoritativeness and trustworthiness, Google helps to ensure that users searching for these topics are shown secure, reliable results.
Impact of E-A-T on YMYL sites
We've talked about E-A-T in a mostly hypothetical sense so far. However, there's plenty of evidence to suggest that, when Google's algorithm adapts to bring pages with good E-A-T to the fore, YMYL sites see a major impact.
Studies from both Searchmetrics and Pi Datametrics found that sites in the health and finance spheres saw extreme changes—both positive and negative—in response to Google algorithm updates rolled out since the introduction of E-A-T in 2018. They found that sites with poor or spammy backlink profiles tumbled down the rankings, as did those with a large proportion of negative reviews.
If you operate in a YMYL sector, being able to show expertise, authoritativeness and trustworthiness is key. Remember: this covers everything from major life decisions through to simpler e-commerce sites, so if you're not sure whether the label applies to you, it's best to assume that it does! Let's now round things off by looking at how to display E-A-T on your site.
---
How can I display E-A-T?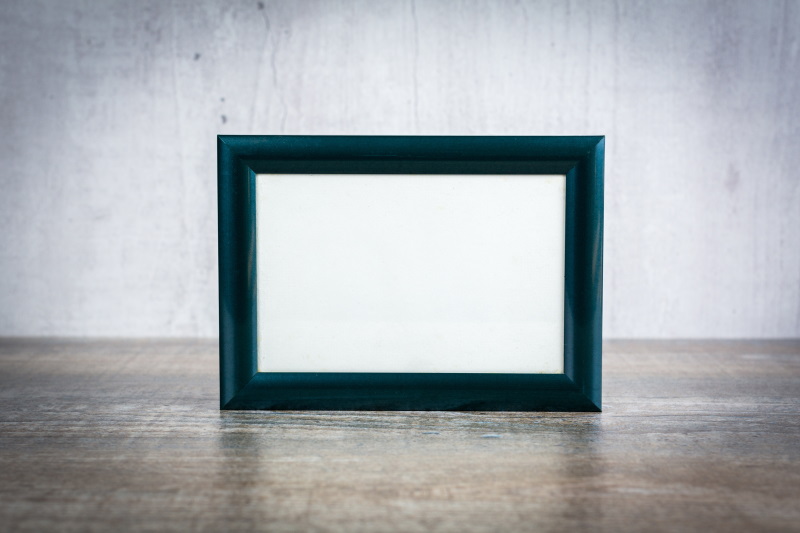 Image source: Bermix Studio via Unsplash
So, you've decided that E-A-T is important to your site. Just one question remains: how can I prove to Google that I possess these qualities?
Never fear, dear reader. We're here to give you actionable tips on displaying expertise, authoritativeness and trustworthiness to Google.
Expertise
We'll start off with the 'E' in E-A-T: expertise. You may know that you know your stuff, but that doesn't mean that a user would—and neither will Google. Here are some tips to help you prove your worth:
Build a high-quality author page on your website
List qualifications relevant to your field
Show off any endorsements or awards you have received, particularly from other experts
Use Schema structured data (for both yourself and your brand) to make it clear who you are
Publish your work on credible sites, including academic journals if possible
Write content on all areas in which you have expertise
If you aren't an expert yourself, get one to write for your brand!
Authoritativeness
Next up is authoritativeness. It can be difficult to know what the difference is between this and expertise. After all, if you know your stuff, shouldn't you already be an authority? Well, not quite. This quality refers more to how you are seen within your field. As such, ways to improve include:
Building a solid link profile, including relevant sites with high domain authority
Conduct your own research, and get it peer-reviewed
Engage with other experts, gaining mentions and links
Be featured in press articles as an authority
Implementing Schema structured data for yourself and brand
Trustworthiness
Finally, you need to establish your page as worthy of your readers' trust. While we should all (hopefully) be able to tell the difference between a truly dodgy site and a high-quality one, many of our own sites fall somewhat short on this metric. Here's how to rectify that issue:
Be transparent about who runs your site, and make it easy to contact you
Highlight (legitimate!) positive customer testimonials
If you attract negative reviews, address them, and rebut them where you have evidence
Write high-quality, accurate content, with references back to reputable sources
Build a secure website, implementing best practices such as HSTS and SSL
---
That completes our rundown of E-A-T! Come back soon for the latest SEO tips from Supersede Media.