Welcome to the week in SEO! Every Saturday, Supersede Media will trawl the internet and bring together a delightful smörgåsbord of the top stories, updates, tips and general happenings in the world of tech. Here's what you need to know from the past 7 days!
The Headlines
There's been a lot going on in the world of tech this week. Google finds itself in hot water, UK schools backtrack on an innovative investment and Instagram makes an important update. Let's dig in!
Unredacted Details in Google Lawsuit Reveal Page Manipulation Claims
Facebook may currently be in the eye of the storm when it comes to legal and media scrutiny, but fellow tech giant Google is weathering some serious gales of its own. Last Friday, a judge ruled that redacted sections of documents cited in a lawsuit filed by the state of Texas against Google could be published. The new details uncover some seriously damning claims.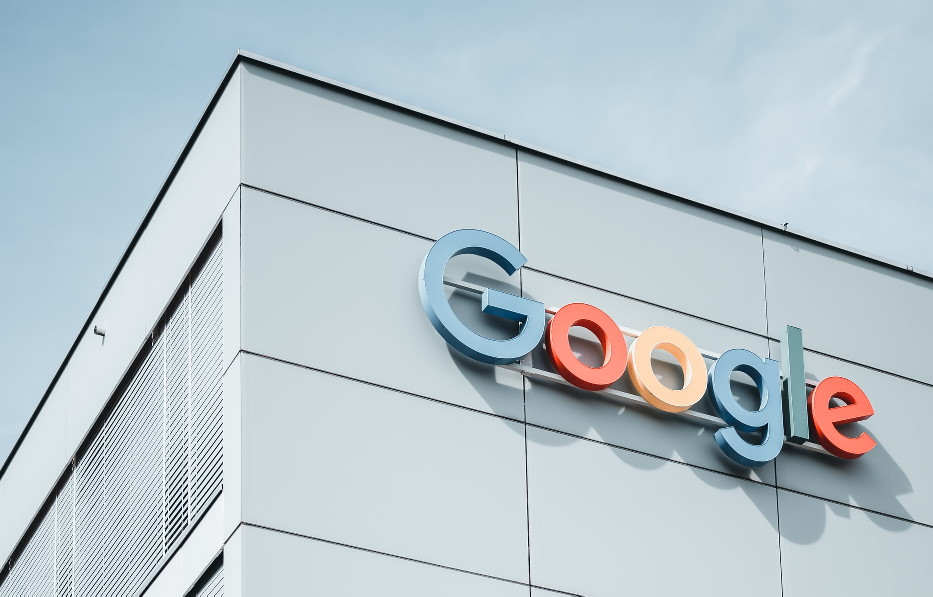 Image source: Alex Dudar (via Unsplash)
The complaint alleges that Google created Accelerated Mobile Pages (AMP) as part of a cynical scheme to harm competitors of Google Ad Exchange. Header bidding, an advertising approach publishers can use instead of Google's waterfall method of ad buying, requires JavaScript to be added to pages to activate the auction process. According to the lawsuit, Google purposely made AMP incompatible with JavaScript for this very reason.
By ensuring this incompatibility, the complaint details how Google employees were able to manipulate the load speed of pages not using AMP. They could then falsely claim that it was the header bidding approach that caused poor page performance.
In news that is unlikely to soften attitudes towards the company, on Tuesday Google's parent company, Alphabet, announced a revenue increase of 41% to $65.12bn for the third quarter of 2021.
Representatives for Google have responded by saying that the lawsuit contains numerous inaccuracies. The timing is hardly ideal. This lawsuit is one of four antitrust complaints currently being levelled at Google, and the general public's trust in tech giants is currently at an all time low.
Plans For Facial Recognition Technology in Schools Paused
School lunchtime for many conjures memories of not-so-patiently queuing for a turkey twizzler and the beige carb of the day. Things have come a long way since then. (And we're not just referring to the shunning of miscellaneous meats in comical shapes.)
Some UK companies now offer cashless payment systems designed for school canteens that promise to limit serving time to 5 seconds per student. This level of efficiency is enabled by a combination of fingerprint and facial recognition technology. The systems have already been implemented by a number of schools, but some institutions have now announced that they are to pause, or in some places completely scrap, the use of the facial recognition aspect.
North Ayrshire Council, which oversees at least 9 schools with facial recognition systems in place, made the following statement:
Having received a number of enquiries in recent days, we have temporarily paused the contactless payment system, which uses facial recognition, in our secondary schools from this afternoon while we consider and respond to the enquiries received. pic.twitter.com/v6HF6ZAojG

— North Ayrshire Council (@North_Ayrshire) October 22, 2021
Another school in Ashton-under-Lyne has halted its use of the technology permanently.
These turnarounds were likely sparked by a recent inquiry carried out by the UK's Information Commissioner's Office.  In its findings, the ICO raised concerns about the use of such technology in schools, calling it intrusive. Digital rights campaigners also argue that it is unfair to use children as guinea pigs for facial recognition technology, given the serious privacy implications involved.
Instagram Makes Stories Link Sticker Feature Available to All Users 
In a move that will delight small business owners, Instagram is to give all users access to the link sticker in Instagram Stories. The coveted feature allows users to share a link to a third-party site within a story post. Previously link sharing was achieved through a 'swipe up' option. Up until now, both versions were only available to verified accounts or those with at least 10,000 followers.
Instagram, along with owner Facebook, prides itself on being a supporter of small businesses. The platform therefore received quite a bit of flack for limiting this valuable marketing tool to established brands.
All users worldwide should now have access to the link sticker feature. Start adding links to your stories now to make the most of the holiday season!
Other tech news on our radar…
Step up your SEO game
Could your SEO or content skills do with a bit of a polish? Check out the links below for some guides that will boost your job performance!
---
Workplace wellness
Whether you're back at the office or still holed up in your WFH den, here are some gems of wisdom (this week's come courtesy of the guys over at Monday) that will make a difference to your professional and personal wellbeing. You're welcome!

Image source: krakenimages (via Unsplash)
"Employee recognition helps employees know that their contributions and behaviors are impactful and appreciated, among other benefits including increased productivity and engagement on individual, team, and organizational levels."
It feels great when your hard work is acknowledged by others. In How to Use Recognition to Strengthen Your Team, Faye Wai explores just how beneficial acts of recognition can be for your team's performance and morale. She even includes 4 ways you can show your team members that their efforts are appreciated. Give it a try!
---
We hope you enjoyed this edition of The Week in SEO. We'll be back same time, same place next week. Have a great weekend! Ta-ra!