Welcome to the week in SEO! Every Saturday, Supersede Media will trawl the internet and bring together a delightful smörgåsbord of the top stories, updates, tips and general happenings in the world of tech. Here's what you need to know from the past 7 days!
The Headlines
Our top stories this week cover some new features Google has rolled out for travel-related ads and search results, Mozilla switching some users' default search engine to Bing, and more. Let's get started!
Google rolls out new features for travel and leisure businesses
Though the world is taking its first tentative steps towards the revival of travel, many companies within the industry are still struggling. It's with this in mind that Google has launched a new set of features aimed to boost businesses within the travel and leisure sectors. These include:
Ticket booking links for certain attractions, such as the Tower of London, with plans for a broader rollout in the coming months
A new ad format promoting things to do in a given location, which will appear when users search for activities on Google
Badges for hotels certifying sustainability standards awarded by organisations such as EarthCheck or Green Key
While the new features are sure to be welcomed by travel and leisure businesses, it's worth noting that there are upsides for Google, too, as it looks to bolster its own reputation as a travel platform in its own right.
Mozilla tests Bing as default search engine for 1% of Firefox users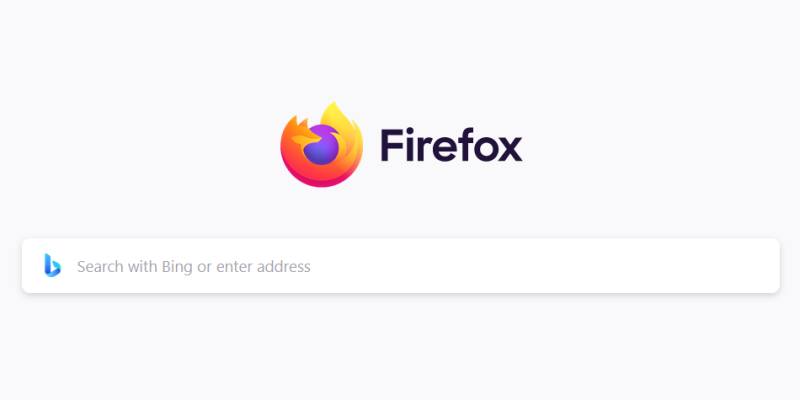 Though we spend a lot of time on this blog talking about Google, it's far from the only search engine on our radar. When news popped up that Mozilla was trialling Bing as the default search choice for a subsection of its users, we knew it was worth reading more.
It's fair to say that Google has established itself as the default option for search in both figurative and literal terms. After all, when you search in Firefox, it will typically use Google unless you specify otherwise. That's not just a matter of Mozilla bowing to the inevitable; rather, Google pays the company between $400 and $450 million each year to gain this spot.
Now, however, 1% of Firefox users will see Bing displayed as the default choice instead of Google. This test is set to take place until early 2022, and though the reasons behind it remain unclear, it's speculated that Mozilla are testing the waters for a potential deal with Microsoft should their partnership with Google fall through in the future.
Advertiser Pages added as part of Google's transparency drive
In recent years, Google has been pushing for greater transparency from its advertisers. Initial steps included the introduction of an advertiser identity verification program in April 2020 and the displaying of 'About this ad' information. Now, Google has committed to rolling out Advertiser Pages.
Advertiser Pages will feature information including the advertiser's brand name and location, the reasons why a user is being shown the ad, and any other ads from the same advertiser over the past 30 days. Users can also access options to mute and report ads via the Advertiser Page.
Other tech news on our radar…
Step up your SEO game
There's no time like the present to improve your SEO. We've brought together a few top links to help you optimise your site and its content.
---
Workplace wellness
Whether you're back at the office or still holed up in your WFH den, here are some gems of wisdom (this week's come courtesy of the team at TotalWellness) that will make a difference to your professional and personal wellbeing. You're welcome!

Image source: Johnny Cohen (via Unsplash)
"Sadly, only 36% of employees feel engaged in their work. […] Of those who are "actively disengaged," 74 percent are also actively looking for work. […] So, how can you keep employees engaged without overtime work parties, eye rolls, and sighs?"
As TotalWellness writer Seraine Page notes, businesses today are struggling to keep employee engagement high—and they're paying the price in staff turnover. Don't let your company fall victim to this! Check out 31 Enticing Ideas for Employee Engagement Your Staff Will Love. With tips ranging from flexitime to gift packages, there's no shortage of ways to reengage your staff.
---
That's all for this edition of The Week in SEO! We'll be back in seven days to provide you with another dose of the news you need to know. Until then, enjoy the rest of your weekend!