Welcome to the week in SEO! Every Saturday, Supersede Media will trawl the internet and bring together a delightful smörgåsbord of the top stories, updates, tips and general happenings in the world of tech. Here's what you need to know from the past 7 days!
The Headlines
We've got news from a whole host of tech giants this week, from Instagram's new Collabs feature to another partnership—this time between Microsoft's Bing search engine and Russian market leader Yandex. Meanwhile, Google is refining its own guidelines for the first time in a year. We'll share all the details as we go through this week's headlines.
Instagram users can now use Collabs to publish content together
If you've spent any time on social media in the past few years, you may be thinking to yourself that collabs are far from a new phenomenon. Partnerships between different creators, or between brands and influencers, have indeed been a mainstay of social platforms for some time now. However, by introducing a specific Collabs feature, Instagram gives users the ability to formally create a feed post or Reel jointly.
The way it works is that two different accounts can now appear as the author of a single post. Followers of both users will then see it on their feed or in Reels. This comes as one of several new features launched by Instagram this week, together with music-focused additions such as Superbeat and 3D Lyrics. Users will also be able to post to Instagram via their desktop for the first time—a big step for a platform which had previously restricted even basic features to their mobile app.
Bing and Yandex aim for 'more efficient internet' with IndexNow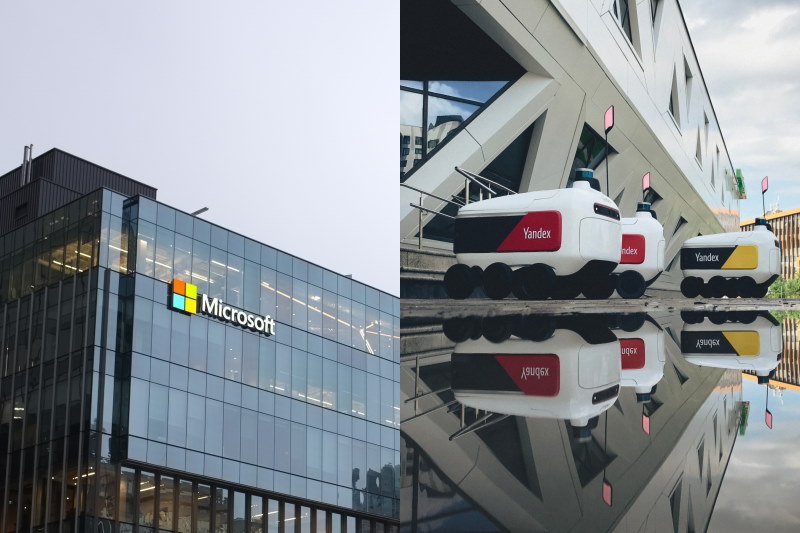 Image sources: Matthew Manuel via Unsplash; Bekzhan Talgat via Unsplash
Most of us working in SEO know what it's like to make updates to your website, only to be left waiting for weeks for search engines to reflect the changes. It's frustrating for both businesses and users, and could mean that you miss out on site visits and revenue. With this in mind, Microsoft's Bing search engine has partnered with Russia's Yandex to create a new protocol aimed at speeding up these changes: IndexNow.
To use IndexNow, developers simply need to generate an API key and include it on their website in a text file. Once this is in place, all that a site owner needs to do to inform the search engines of any changes is to submit an HTTP request, like the one below:
https://www.bing.com/IndexNow?url=url-changed&key=your-key
After submitting a request, search engines using IndexNow will be able to quickly crawl the affected site and make updates to their results. Some major content management systems, including Wix, have already announced plans to integrate IndexNow. One notable player that isn't involved yet, though, is Google, who appear to have declined to participate. Full details can be found over at IndexNow.org.
Google refreshes its search quality guidelines
By now, it's common knowledge (at least within the world of SEO!) that Google uses both machine learning and input from real people to improve the accuracy of its results. On the human-driven side of things, you'll find Google's team of search quality raters. It's their job to perform searches and to evaluate the results according to a number of different criteria. You may already be familiar with one of them: E-A-T, or expertise, authoritativeness and trustworthiness.
The guidelines given to search raters have now been updated for the first time in just over a year. One of the most important changes is the expansion of the groups of people subcategory within YMYL. Raters are now asked to pay specific attention to:
"Information about or claims related to groups of people, including but not limited to those grouped on the basis of age, caste, disability, ethnicity, gender identity and expression, immigration status, nationality, race, religion, sex/gender, sexual orientation, veteran status, victims of a major violent event and their kin, or any other characteristic that is associated with systemic discrimination or marginalization."
While this is the most notable change, it's not the only one. Google has also updated its definition of 'Lowest Page Quality', simplified its definition of 'Upsetting–Offensive' content, and provided new guidance regarding searching for reputation information.
Other tech news on our radar…
Step up your SEO game
There's no time like the present to improve your SEO. We've brought together a few top links to help you optimise your site and its content.
---
Workplace wellness
Whether you're back at the office or still holed up in your WFH den, here are some gems of wisdom (this week's come courtesy of the team at Trickle) that will make a difference to your professional and personal wellbeing. You're welcome!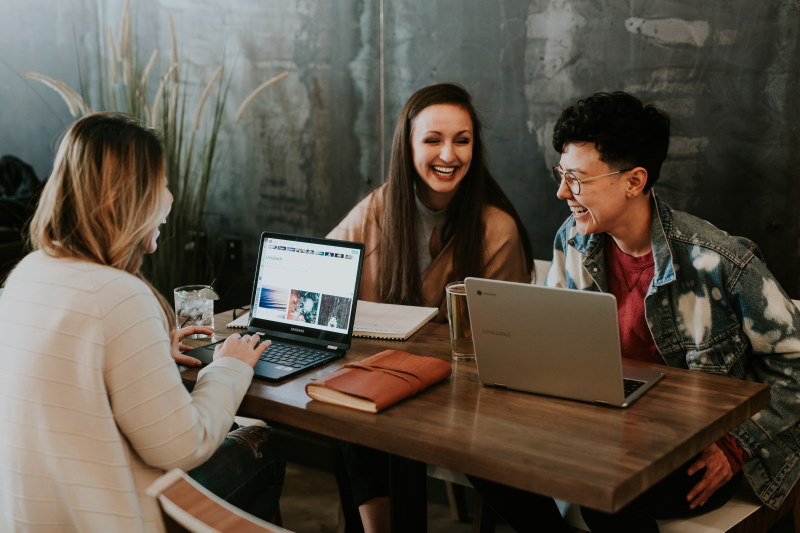 Image source: Brooke Cagle (via Unsplash)
"Although culture isn't physical, you can sense it as soon as you walk into an office. It's in an employee's laughter, their family photos on their desks, conflicts and their resolution, and the way managers connect with their team."
Company culture may be a popular buzzword, but it's one with real-world implications. A 2017 Deloitte survey found that 88% of employees believe that "a distinct workplace culture is important to business success". More importantly, it can help to foster an environment in which "employees feel valued, safe, listened to, and awash with opportunities for growth and progression". Want some pointers? Check out Trickle's guide to 5 examples of a healthy work culture.
---
That's all from the Supersede team this week! Come back next week for another roundup of SEO and tech news. Enjoy your weekend!