Welcome to the week in SEO! Every Saturday, Supersede Media will trawl the internet and bring together a delightful smörgåsbord of the top stories, updates, tips and general happenings in the world of tech. Here's what you need to know from the past 7 days!
The Headlines
Kicking off the headlines this week is a handy new feature that makes it easier to find restaurants that your favourite vloggers love. After that, we'll cover the end to (some of) the restrictions on hotels using Google Posts, before looking into the tough new rules from Google regarding COVID-19 vaccinations.
YouTube adds automatic links to locations mentioned in some videos
If you follow any food or drink vloggers on YouTube, you might often find yourself desperate to go to some of the restaurants or bars showcased. Well, we have good news for you: YouTube will now link automatically to places mentioned in this category of video, making it easier than ever for you to find the spots featured.
The new functionality, known as Places Mentioned, will be visible on the YouTube app on both iOS and Android. At present, it will specifically focus on including links to locations in food and drinks videos. No plans have been announced at present for this feature to be used across a wider selection of categories.
As well as providing benefits to those watching the videos, the new feature will save time for creators, who previously would have needed to add links manually to each location. Now, all that a user will have to do is open the video description to see each place mentioned.
Hotels can now use Google Posts, but not for promos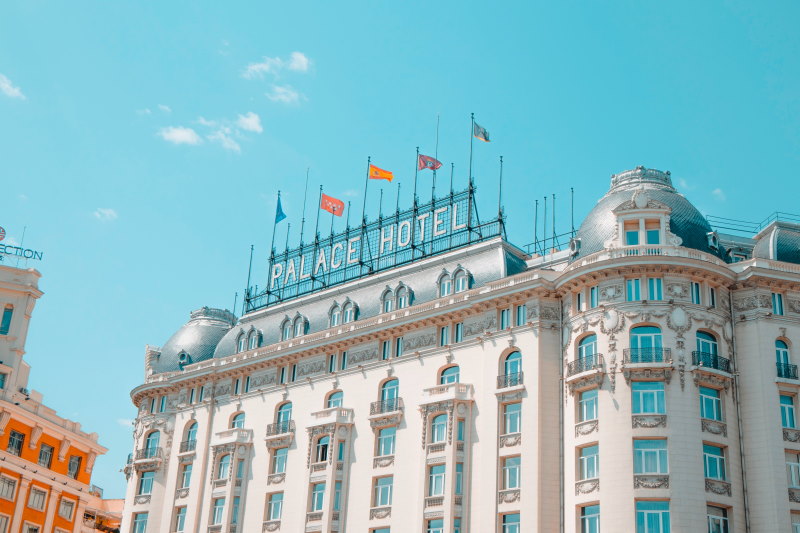 Image source: Clark Van Der Beken
Back in 2017, Google Posts became available to small businesses with a Google My Business profile. This gave them the ability to share updates with potential customers, such as news about events, products or promotions. Up until now, one sector has been left out of the action: hotels. As of this week, all of that has changed.
Hotels now finally have access to Google Posts—but there's a catch. While hotel businesses are able to create posts in order to share information, they can't use them for promotions. So, for example, a post may include details on a hotel's COVID-19 policies, but couldn't advertise a discount or special offer.
This may seem a somewhat random implementation of the rules, but there's a good reason behind it. Unlike with other small businesses, such as restaurants, Google will typically display the price of a hotel stay as part of the search result. It's thought that if hotels were able to post about offers, it could lead to customer confusion surrounding the cost of their stay.
Google may fire unvaccinated employees
As new variants of COVID-19 emerge, public and private bodies alike are scrambling to implement solutions to prevent rising death tolls. While majorities in most Western countries have now been vaccinated, some groups continue to refuse on a variety of grounds. It's against this backdrop that some companies are now mandating vaccination for their employees—and this week, it has emerged that Google is amongst them.
According to a leaked internal memo, Google required all employees to show proof of vaccination, or to gain exemptions on medical or religious grounds, by December 3rd. Any non-exempt employees must get the shot by January 13th at the latest. Those who fail to do so would then face a 30-day paid administrative leave, followed by up to six months of unpaid leave. At the end of this period, their employment could then end in termination.
Some employees may be able to find alternatives, such as positions which allow for 100% remote working. That's because Google has declared that frequent testing is not sufficient for office-based workers, who must be vaccinated. A spokesperson declared that the company's requirements were "one of the most important ways we can keep our workforce safe and keep our services running".
Other tech news on our radar…
Step up your SEO game
There's no time like the present to improve your SEO. We've brought together a few top links to help you optimise your site and its content.
---
Workplace wellness
Whether you're back at the office or still holed up in your WFH den, here are some gems of wisdom (this week's come courtesy of the team at Trello) that will make a difference to your professional and personal wellbeing. You're welcome!

Image source: Prophsee Journals
"The deeper you dive into the routines of high-achieving individuals, the less you'll find any common threads, except for one. They had a routine, and it worked for them. Sometimes, you can only find out what works for you if you disrupt the routines that aren't working."
Many of us make assumptions about what a daily routine should look like. Maybe it's waking up early, exercising before work, or sticking to a certain diet. But are we really following the best routine for ourselves? A new article from Trello challenges us to look for ways to improve our daily habits through incremental changes and abandoning preconceived ideas. Check out How Disrupting Your Daily Routine Can Actually Make You More Productive for some insights you might not even realise you need to hear.
---
That's all from our Week in SEO series for 2021! We'll be taking a short break before coming back in the New Year. Until then, enjoy the holidays!