Welcome to the week in SEO! Every Saturday, Supersede Media will trawl the internet and bring together a delightful smörgåsbord of the top stories, updates, tips and general happenings in the world of tech. Here's what you need to know from the past 7 days!
The Headlines
We have big stories from three of the biggest names in the world of tech this week, so let's get straight into it!
Facebook Under Fire As Internal Research On Teenagers is Revealed
An investigation by the Wall Street Journal has uncovered a number of documents that reveal some damning truths about Facebook. The news outlet compiled its findings in a list it called The Facebook Files.
Causing the most stir are slides leaked from internal presentations that show the social media giant has been doing its own research on the negative impact Instagram has on teenagers. The findings, gathered over a 2 year period, are not good. One slide reads: "We make body-image issues worse for one in three teenage girls", along with further statistics and evidence showing that the photo-sharing app increases mental health issues such as anxiety and depression amongst teenagers.
The findings of the investigation have caused a significant uproar, because in public Facebook has repeatedly downplayed the potentially negative impact of its social media platforms. They have even floated plans for an Instagram for kids.
In response to the criticism, the company released a lengthy blog post in defence of its research, arguing that:
"While the story focuses on a limited set of findings and casts them in a negative light, we stand by this research."
Facebook is now being called on to release the full extent of its research and findings.
Microsoft's App-Based Login Allows Users to Ditch Passwords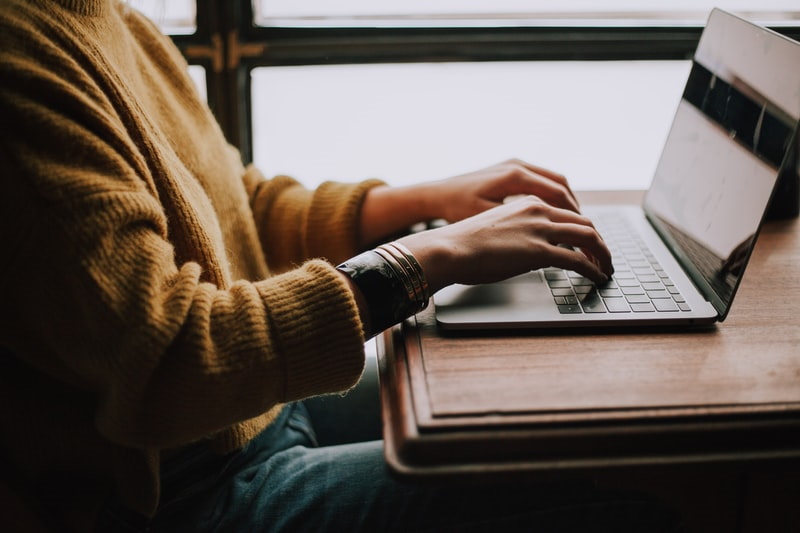 Image source: Christin Hume (via Unsplash)
Anyone who's had an online account knows just how frustrating it is when you forget your password and end up being blocked from accessing your own information. The rage is real! It might be music to your ears, then, to learn that recent advancements from Microsoft take us one step closer to passwords being a thing of the past.
Spurred on by the increase in people working from home during the pandemic, the tech company has made it possible for Microsoft users to access their account using the following methods instead:
Microsoft Authenticator app
Windows Hello 
A security key
An SMS verification code
An email verification code
The passwordless approach has already proved successful since it was rolled out to commercial users in March. You can find out more about the changes here.
Like your password and not sure if switching to a new system is for you? Not to worry—you still have the option of returning to a password-based login if you wish.
Google Ads Combines Smart Display and Standard Display Campaigns
Google has announced that it plans to consolidate the smart display and standard display campaign creation options on its advertising platform. The new display campaign option will include the same controls of standard display campaigns, but with the addition of far more automated features, like optimised targeting (which was previously only available within smart display campaigns).
Representatives from Google have assured advertisers that any existing campaigns will not be affected by this rollout. Users will simply notice a new option when they go to create new campaigns. This streamlined approach has been taken in an effort to give advertisers more choice between automated and customised approaches.
The rollout begins this month, so keep an eye on your Google Ads account for the update.
Other tech news on our radar…
Step up your SEO game
There's always room for improvement, so check out these handy tips we discovered from our favourite corners of the internet this week!
---
Workplace wellness
Whether you're back at the office or still holed up in your WFH den, here are some gems of wisdom (this week's come courtesy of the guys over at Trello) that will make a difference to your professional and personal wellbeing. You're welcome!

Image source: Hannah Busing
(via Unsplash)
"It's not hard to find boilerplate adages and slogans about company culture. While the platitudes about support in the workplace are common, here's the truth: many of them are empty promises. They're nothing more than lip service."
In How To Create A Supportive Company Culture That Isn't Just For Looks, Kat Boogaard discusses the importance of having a supportive company culture, and provides 5 strategies to help you achieve this in your workplace.
---
And so ends another instalment of the Week in SEO! Don't fret—we'll be back with another rundown of the latest tech news before you know it. Until then, have a fantastic weekend and top notch work week. Ta-ra!