Hello, Supersede readers! We hope you've had a great month. The temperatures may be dropping, but there are still plenty of hot topics in the world of search marketing! (See what we did there?!) It's time to check out the stories of November 2022 in SEO.
November 2022: the top stories
There's no avoiding the top story of the month: the state of Twitter since Elon Musk's takeover of the platform back in October. Also on our radar this month is the announcement that businesses can now schedule Instagram posts without the use of third-party apps. Finally, we'll be taking a look at a handy list released by Google that clarifies which of its algorithms are still in use and which have been deprecated.
Twitter under Elon: where do things stand now?
Earlier this year, the announcement of Elon Musk's $44 billion bid to buy Twitter sent shockwaves around the world. Then, things seemed to hit the brakes, with the business magnate suddenly going cold on the offer just weeks after it had been accepted by the board. Lawsuits followed, and it became unclear whether the deal was going ahead or not.
In late October, the "will-they-won't-they" finally came to an end, and Musk's takeover of Twitter became official. Since then, the story has rarely left the headlines, with some even predicting the downfall of the app altogether. Here are some of the key developments:
Changes to the verification system were floated, with a proposed $20 per month fee for a 'blue tick'. This was later reduced to $8 following an exchange with horror icon Stephen King. The launch of the new system was fraught with problems, with users now easily able to impersonate large corporations and notable figures. A brief attempt at introducing an 'official' badge to remedy the issue was rolled back after just a few hours. Within two days, the ability to buy verification was paused.
Huge numbers of Twitter employees were either laid off or fired, many without formal notice. Some appeared to have had their employment terminated after criticising Musk. Notably, in mid-November, Musk issued an ultimatum to staff: commit to "working long hours at high intensity", or leave the business. Reportedly, only 7% of the remaining workers agreed to the new, "extremely hardcore" approach. In the wake of the mass layoffs, Twitter closed its offices to staff.
Twitter's content moderation team was gutted, with a staff of hundreds being reduced to as little as 15 according to Gizmodo. Data showed that the number of tweets containing certain racial slurs, as well as attacks on the LGBTQ+ community, Jews and Latinos, skyrocketed following Musk's takeover.
As part of a 'free speech' drive, Musk has reinstated the accounts of several controversial individuals, including the rapper Ye (formerly Kanye West). Following a public poll, he also restored Donald Trump's access to Twitter, though he has thus far refused to return to the platform.
Numerous brands have halted their Twitter spending, including half of the top 100 advertisers on the site. This prompted Musk to directly attack Apple, claiming that they had threatened to remove Twitter from the App Store.
It's already been a whirlwind, and we're only a month in. One of the world's largest social media platforms now appears dangerously unstable. We'll keep a close eye on any further updates as this story progresses further.
Businesses can now schedule posts on Instagram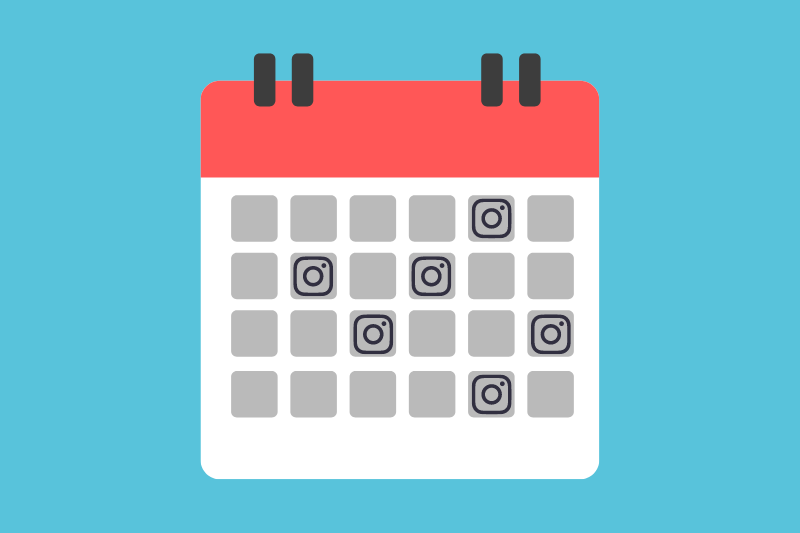 We turn now to another social media giant for some less dramatic (but still exciting) news. This month, Instagram announced that users would now be able to schedule posts using their mobile app.
Before now, anyone wishing to plan out their Instagram posts in advance would have had to turn to tools such as Hootsuite, Buffer or Feedly. Thanks to the new update, you can schedule reels or standard feed posts up to 75 days before you want them to go live on your Instagram account.
The only requirement to access the new scheduling feature is that you have to be using a professional account rather than a personal one. Fortunately, it's free to go pro, and it's even possible to upgrade your regular account if you haven't done so yet.
To try it out for yourself, simply go through the normal process for uploading a photo. Then, on the last screen before you publish your post, scroll down to Advanced settings and tap on Schedule this post. Choose your preferred date and time and hit Schedule—and you're done!
Not sure which algorithms Google uses? This list will help
Over time, Google has refined its flagship search engine through multiple updates, transforming the face of SEO and (hopefully!) providing results that really do match user intent. However, as search marketers, the plethora of different algorithms can sometimes be hard to keep track of.
To help us all out, Google has released a guide to its ranking systems. Though not fully exhaustive, it includes the 'more notable' systems that the company has rolled out through the years. It highlights which of these are still in use today, and which have been dropped or incorporated into other projects over time.
Here's a quick list of the systems currently employed by Google:
BERT
Crisis information systems
Deduplication systems
Exact match domain system
Freshness systems
Helpful content system
Link analysis systems and PageRank
Local news systems
MUM
Neural matching
Original content systems
Removal-based demotion systems
Page experience systems
Passage ranking systems
Product reviews system
RankBrain
Reliable information systems
Site diversity system
Spam detection systems
Meanwhile, systems such as Hummingbird, Panda and Penguin are confirmed as 'retired', though elements of the latter two form part of Google's core ranking system today. Similarly, the mobile-friendly ranking system, page speed system and secure sites system have all now been rolled into the page experience system. To learn more about every item in the list, check out the guide at Google Search Central.
---
NEWS IN BRIEF
November had more stories than we could do justice to in this roundup! That doesn't mean that we're leaving them out entirely, though. Instead, we'll highlight a few of the other headlines from this month in our News in Brief rundown:
---
SEO advice we love
The Supersede team know their SEO, but we couldn't round out this roundup without a shout out to some of the big names who inspire us every day. Here's what some of search marketing's luminaries had to say this month:
---
Tip of the month
"Email isn't going away any time soon, and it's one of the most effective ways to get your users to click on that 'buy now' button. If you're not using email marketing, you're missing out."
With the holiday season approaching well underway, it might be time for you to reconnect with some long-lost customers. While the likes of PPC and social media have their place, email still provides you with the most direct line to your prospects. If, however, you're new to the game, it can be difficult to know how to kick things off. Never fear! Supersede's guide to running your first email marketing campaign can help you to hit the ground running. We've included everything: generating leads, picking a platform, choosing the perfect template, and getting the copy down to a tee.
---
That's a wrap for our November roundup! Speaking of wrapping, we'll see you back next month for a very Christmassy SEO review. Bye for now!