Hi there, SEO fans! It's the end of another month, and that means we have weeks' worth of news to check out. Come explore the latest developments in search with the Supersede team!
---
March 2022: the top stories
It's no surprise to see TikTok hitting the headlines yet again this month, with users now able to upload 10-minute-long videos. Elsewhere, we've been keeping an eye on some great SEO advice from Google's John Mueller. Finally, we'll take a look at how Russia's invasion of Ukraine is impacting on search firms.
TikTok extends maximum video length to 10 minutes
In the last few years, TikTok has grown rapidly, claiming its place as the world's most visited website in 2021. Initially gaining fame for its lip sync videos, the app has since become a home for a diverse range of content. Part of the reason for its success is that it specialises in short-form videos. This brevity encourages users to scroll through reams of videos at a time.
Over time, though, TikTok has been steadily increasing the maximum length of its videos. Initially, users faced a limit of just 15 seconds. Later, this rose to 60 seconds before jumping to 3 minutes in 2021. Now, users are able to upload videos that are up to 10 minutes long.
From the perspective of content creators, this move means there's more freedom to upload new kinds of videos to the app. Notably, it means that the multi-part videos common to TikTok may become less prevalent moving forward.
Brands advertising on TikTok, meanwhile, will be intrigued by the opportunity to tell their stories more fully moving forward—as well as being able to benefit from longer engagement times.
Google clarifies when alt text is (and isn't) useful
As part of the SEO community, we always strive to follow best practices for our industry. There's no better source than the business that sets the rules themselves: Google. That's why it's illuminating to hear advice directly from figures such as John Mueller, Google's Search Advocate. He sat down in an office-hours hangout with Google Search Central this month and gave out plenty of useful tips for SEOs.
One important takeaway from the hangout concerns the use of alt text. We're all familiar with the use of alt text for accessibility purposes. However, it hasn't always been clear what role it plays in SEO. Now, we have clarity. Alt text plays a role in indexing for image search, but does not add value for web searches.
Let's use an example. Say you're an app developer. You have an image of a person holding a phone with your app on the screen. You use the alt text "Image of a person using the AppName app on a mobile phone". This will help to boost that specific image, making it more likely to appear when someone does an image search for "AppName app". However, if you use that image on a page about your mobile app, that page won't get a boost. Simple! Check out more tidbits of knowledge in the video above.
Russian invasion of Ukraine continues to impact search firms
It has now been more than one month since Russia invaded Ukraine, and fallout is affecting virtually every industry. The world of search is no exception to this rule.
Earlier in this month, both Google and Bing announced that they would stop all ad sales from serving to users located in Russia. This followed on from earlier announcements that both firms would ban Russian state media from using the platforms to advertise, as well as a move from Microsoft to end all new product and service sales. Bing has also attempted to tackle misinformation by separating out some coverage of the war into a new 'Opinions' section.
Russia's own largest search firm, Yandex, indicated that the sanctions placed on the country could imperil its own activity. Its stock market value plummeted in the wake of the invasion—down 80% compared to the November 2021 price. Meanwhile, its deputy CEO was added to an EU sanctions list in mid-March before stepping down from the company. More recently, it announced that it was in talks to sell its media and blogging arms. While it may stand to benefit domestically from the blocking of Western sites, its hopes to expand internationally seem dead.
NEWS IN BRIEF
We don't quite have space to cover every breaking story in the world of SEO right here. Here are a few other stories that we think are worth checking out this month:
---
SEO advice we love
Giving your site a spring clean? Check out our range of SEO and content articles as well as some of the great advice from these sites:
---
Tip of the month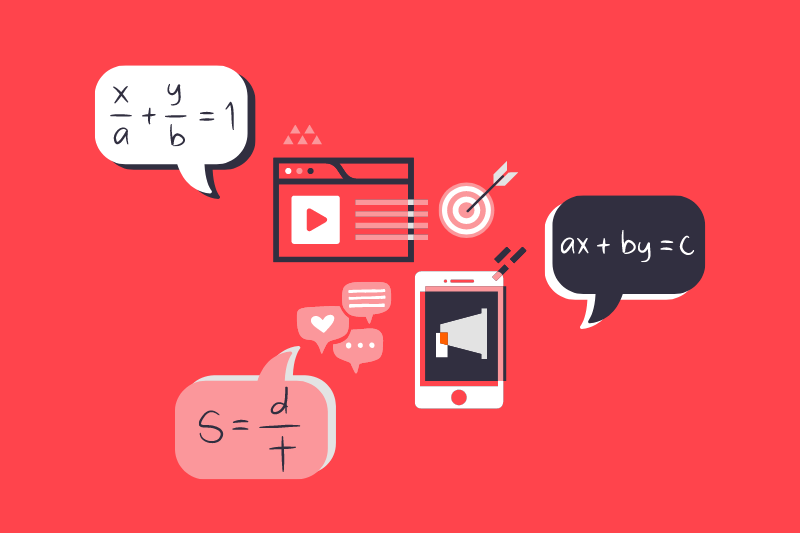 "Sat staring at a blank screen, attempting to draft your next persuasive email? Not getting far with your latest landing page? Get ready to say goodbye to these problems! With these ten copywriting formulas, you will be able to figure out what you need to write and how you need to write it."
Writing marketing copy can be tricky. To begin with, you need something that hooks your audience in. Then, you need to show that you understand their wants, desires and problems. You also need to prove that your product can help them out. Finally, you need a killer closing line that spurs them to act—now. It's harder than it looks, but don't worry: our Copywriting Formulas will have you crafting content like a pro. (Of course, if you do want a pro to handle it all, then just reach out to us!)
---
Another month down! Don't miss out on the latest from Supersede—check back every week for more SEO advice and news.