Season's greetings, Supersede readers! We're back with the final edition of our news roundup for 2022. You might think that the world of search marketing would be slowing down ahead of the holidays, but there are still some big stories to report. So, let's check them out in December 2022 in SEO!
December 2022: the top stories
First off in our review of this month's headlines, we'll be taking a look at Google's Year in Search 2022, and examining what we've all been searching for. We'll then see Microsoft's PPC recommendations that can help you to kick off 2023 with a bang. After that, we'll gaze even further into the crystal ball and see how ChatGPT could change the face of SEO as we know it.
Google reveals what we've all been searching for in 2022
We're approaching the end of the year, and that means it's time for roundups and wrap-ups. Whether sharing your Spotify Wrapped or curating your top photos of the year, we all get in on the game. So too, it turns out, does Google. They provide a snapshot of what we've all been looking for over the past 12 months with their Year in Search feature.
So, what came out on top? Well, the number-one search, both in the UK and globally, was Wordle: the puzzle craze that went viral at the beginning of the year. The rest of the top 10 tells a story of the year's headlines: Ukraine (#4) and Russia (#7) both feature, as do the World Cup (#2) and Queen Elizabeth (#3). Indeed, three of the year's top 5 questions related to the death of the Queen.
Elsewhere, Diana Ross became the top-searched-for musician following her performance in the Glastonbury 'legends' slot in June, with Kate Bush placing third in this ranking after seeing a Stranger Things-fuelled resurgence.
To see more about how the UK (and the world) searched this year, check out Google's Year in Search 2022.
Microsoft's predictions for a ha-PPC new year
While we as marketers can make educated guesses as to what people will be looking to buy at certain times of year, it's always good to hear from the search giants who have reams of data at their fingertips. One of those is Microsoft, and they've weighed in with their thoughts on what's likely to be popular as we head into 2023.
Christmas is a time for extravagance, but lots of us end the season feeling we've rather overdone it. What's more, many of us also head into the New Year committing to goals such as losing weight or cutting meat from our diet. With this in mind, organic food is set to be big business, peaking in mid-January.
Sports apparel is also expected to see higher-than-average traffic throughout December and January as we set ourselves health-related targets for the year ahead.
The broader fitness and nutrition category will see a boost in January, with the fitness segment in particular expected to hit their annual apex during the month. However, interest in this sector tends to come in waves, with further peaks to come in May, July and October. As such, Microsoft advises 'an always-on approach'.
Ready to learn more? Hear from the team themselves on the Microsoft Advertising Blog.
ChatGPT: the future of content?
The artificial intelligence firm OpenAI has been in the headlines several times in 2022. A few months ago, for example, you'll undoubtedly have come across countless images generated by the company's DALL-E deep learning model. In recent weeks, another OpenAI project has been in the limelight: ChatGPT.
ChatGPT is a chatbot whose responses are based on the GPT-3 model, enabling it to generate text that appears 'human'. Though many users are treating it as a simple curiosity, others are thinking more deeply about the possible impact of ChatGPT and similar tools on fields such as SEO and marketing.
In a Twitter thread, Zain Khan wrote about the disruptive potential of ChatGPT, noting that it was able to generate lists of keywords, provide advice on SEO auditing and strategies, and even write blog posts themselves. While not perfect, Khan described its answers as "equivalent [to those] of an SEO marketer with 1-2 years of experience".
Despite this, there are some limitations to ChatGPT at this stage. Search Engine Journal points out that its information is not fully accurate, and that it cannot take into account events that took place after 2021. It also notes that 'highly detailed instructions' are required to generate content, and that the chatbot appears biased to avoid negativity.
Nevertheless, the potential for AI-driven language models to play a greater role in marketing is clear, and the technology appears to be advancing rapidly. It may not be too long before the blog posts we read are just as likely to be written by a chatbot as they are a human.
---
NEWS IN BRIEF
We've discussed some of the biggest news stories from December, but we still have a few more stocking-stuffers to add to this festive roundup. Here they are:
---
SEO advice we love
For an extra festive gift this holiday season, we're giving you some useful advice courtesy of the industry's leading luminaries. You're welcome!
---
Tip of the month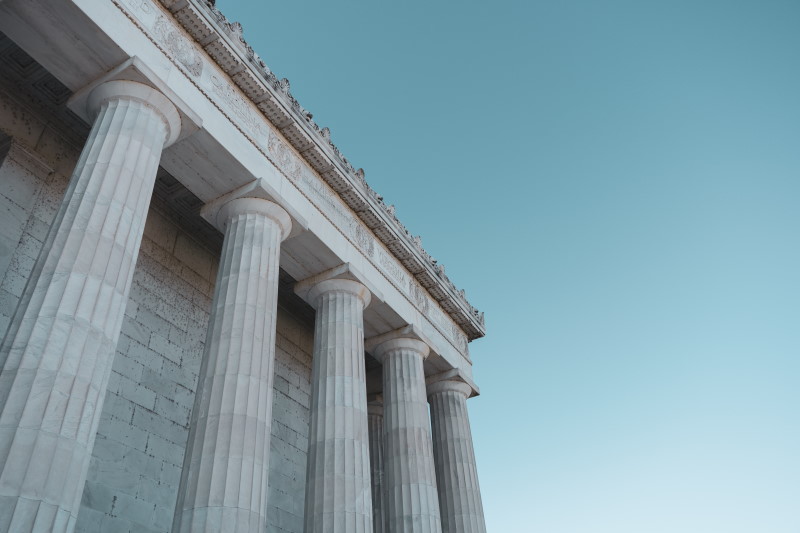 "Pillar pages are one of the best ways to build up your website's E-A-T. By offering detailed, quality content in a well-structured manner, you're able to deliver what search engines are looking for: accurate information that matches user intent."
Your blog may include thousands of posts, each playing its own role in helping to boost your site's visibility. One content type you should never overlook is the pillar page. These longer articles provide the overview for meatier topics, giving structure to your site and enabling you to build authority in your field. Want to learn how to create your own, or find out more about the benefits of doing so? Take a look at our guide to pillar pages and SEO.
---
And that's all from Supersede Media in 2022! We'd like to take this opportunity to wish you all a very merry Christmas and a happy new year. See you in 2023!