Email can be one of the most powerful tools in your business' arsenal. Even today, it can outperform social media marketing across a number of metrics. If you're new to the game, though, you might not be sure how to run your first email marketing campaign.
In this guide, we'll give you a step-by-step plan on how to successfully execute your first ever campaign. We'll also go through some of the reasons why email marketing is still so effective, and why you shouldn't neglect it.
---
Why use email marketing?
Nowadays, many of us see email as so 90s. After all, the days of organising events or holding discussions via mailing lists are, by and large, over. Meanwhile, we're more likely to communicate by sending a WhatsApp than by logging onto Outlook. However, while email may occupy a different place in our lives today, it's never gone away.
In fact, in the UK, sending and receiving emails is still the most common online activity. 85% of us use it, far outstripping any social media platform. Here are some more compelling reasons why you should be using email marketing right now.
Own your data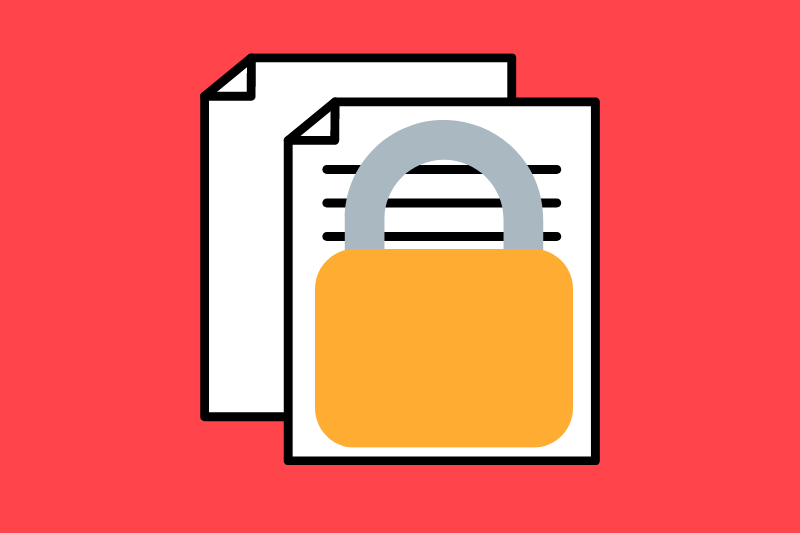 Let's imagine that you were to run an ad campaign via social media. You might be remarketing to visitors to your website, or targeting people who have already liked your page. Either way, you won't have ultimate ownership of the list. Instead, it belongs to the platform you use.
Things are different with email marketing. Here, you'll typically have a list of subscribers who have expressly given you permission to contact them—for example, by signing up to a newsletter. This means that you own your own data.
The reason this is so important is that it gives you control. A third party could change the rules further down the line, charge you more for future campaigns, or even shut down entirely. By owning your list, you avoid these issues altogether.
Target different demographics
When running campaigns aimed towards specific segments of your user base, email offers you the ability to target with greater accuracy. By simply segmenting your data, you can easily contact age or interest groups and put together content tailored to them.
Other methods of advertising do offer similar functionality. However, if you've ever scrolled through your social media feed, you'll notice how often irrelevant ads pop up. That's something you will have to pay for if you're the one running the campaign.
No such problem when it comes to email. It takes just a few clicks to sort through your data, and you can then be sure that your campaigns reach exactly the people you want.
Send personalised content
Email marketing tools have long offered users the ability to personalise their content. This can be something as simple as including a customer's name in the subject line. Alternatively, you could send one of your subscribers a special offer on their birthday.
As soon as you start exploring the various personalisation options, you'll realise that the possibilities are vast. You could include dynamic content related to the products a user has viewed on your website, for example, or link the email to their past purchases.
Conduct quick A/B testing
A/B testing is important across all forms of marketing, as it allows you to hone your messaging and see what's working and what isn't. Email marketing platforms allow you to conduct A/B testing quickly and efficiently.
Setting up a test is as simple as creating two different versions of your email. You can then instruct your platform to carry out the test with a percentage of your users. A random sample will then receive each version, and you can quickly see the results. You can then instantly send out the 'winner' to the rest of your list. Best of all, it can take less than an hour to complete.
Reach your drop-offs
Want to avoid losing potential business? Email marketing is here to save the day once again. You can use it to reach your drop-offs and entice them back to your website. This could include someone who's looked at one of your product pages, or someone who's started the checkout process without completing it.
There are different ways in which you can contact these would-be customers. You could set up automatic triggers on your website or app to contact the user when they don't finish making a purchase. Alternatively, you might prefer to contact them at a later date with details of a promotion.
More space for creativity
Most forms of advertising give you little room to work with. A typical ad on Facebook, for example, might be just a couple of sentences of text next to an image. Email marketing gives you the ability to express yourself more thoroughly.
This doesn't mean that you can completely eschew snappy writing. Strong calls-to-action and instant hooks never go amiss, after all! However, writing a paragraph or two to establish more of a personal connection is possible in email, while other platforms simply don't allow for it.
Additionally, email's longer form means that you can advertise different kinds of products within the same campaign. A supermarket, for example, can place seasonal offers alongside prompts to repurchase store cupboard staples. This helps you to maximise the number of potentially interested customers.
It works
Perhaps the most important point of all is that email marketing continues to be a highly effective way of reaching customers and increasing conversion rates. Want proof? Here are some of the top email marketing statistics you need to know:
In short, email isn't going away any time soon, and it's one of the most effective ways to get your users to click on that 'buy now' button. If you're not using email marketing, you're missing out.
Want to get onto the bandwagon, but aren't sure how to get started? Don't worry: we're now going to show you how to run your first email marketing campaign.
---
Run your first email marketing campaign: step-by-step
After deciding that you want to use email marketing, the logical next step is to start your first campaign! This is, however, easier said than done.
Successfully executing a campaign from start to finish requires plenty of planning. Fortunately, we're here to walk you through all of the necessary steps. Here we go!
① Get subscribers
There's no use in sending out an email marketing campaign if you've got no one to contact! That's why the first step is to get subscribers. If you're not sure how to get people to sign up to your comms, don't worry: there are plenty of ways to do so!
First up, start with your website. It's likely you'll already have some kind of sign-up form available on your home or contact page (and if you don't, now's the time to add it in). But what if a user stumbles across another article featured on your site? How easy is it for them to reach that form?
The key here is to make it as convenient as possible to subscribe via your site. A good technique (and one we use ourselves!) is to add a simple form into your footer. That way, it'll appear across all of your pages with no further effort required on your part.
Alternatively, you might wish to consider having a pop-up form appear on your page after a set length of time—10 seconds or so is about right. And, of course, if you have any landing pages on your site, you can leverage these for more subscribers, too.
If you really want to boost your numbers, then running ads on social media is a great choice. Make sure to direct the user towards a sign-up form, and watch the subscribers roll in!
Data protection
We can't stress how important it is to ensure that you only send your campaign to people who you have the right to contact. This includes:
People who have specifically opted in to receiving emails from you
Customers who have bought something similar from you in the past, and who you have given simple ways to opt out both when they first entered their details and in every subsequent message
If you don't follow these rules, then you could be in breach of data protection law. Don't leave it to chance: check before you send!
② Choose your platform
You now have a database of subscribers waiting to hear from you. The next part of the process to complete is choosing a platform that will allow you to contact them.
There are plenty of options on the market, with some of the most popular including Mailchimp, Hubspot and Campaign Monitor. Each platform will have its own set of customisation features, reporting tools and other functionalities. Be sure to check out each of them in full before making a decision. Most will offer a free trial to help you make up your mind.
③ Look for inspiration
It takes a bit of fuel to get a campaign off the ground. After all, if this is your first ever venture into the world of email marketing, you're likely to feel a bit unsure about how to put together a successful mail shot. Fortunately, there are numerous ways to get inspired.
The good thing is that virtually all of us receive a ton of marketing emails on a daily basis. This is your chance to use these to look for inspiration! There are plenty of things you might be on the lookout for. For example, you might really like a brand's copy, their use of imagery, a certain colour scheme or just an overall feel.
If the flurry of messages arriving into your promotions folder isn't quite cutting it, then you can look for existing lists of good examples. Hubspot's list of brilliant email marketing campaigns, for example, gives short descriptions of various successful promos and the reasons why they worked.
Outright stealing from another company is, as it should go without saying, a no-no. The point here is to see what works for other brands and to use these insights as a way of figuring out what will fit your own.
④ Create templates
Feeling inspired? The next step is to create your email marketing templates. These will form the skeleton of each campaign email you send out. By keeping elements like logos, fonts and image sizes constant, you can maintain a cohesive brand identity. All you need to do is change the content when creating a new campaign.
Putting together templates may sound daunting. After all, there are many different types of email marketing that you might wish to conduct, from regular newsletters to seasonal promotions. The good thing is just a couple of well-designed templates can often be enough. You can then re-use them as often as you like, tweaking and repurposing as you see fit.
Templates are usually written in HTML, much like any other web page. If you have prior experience of coding, you could go down the old-fashioned route and fire up Notepad. However, many platforms offer user-friendly ways of putting together a template, such as WYSIWYG editors. Alternatively, you could always hire an external designer to handle this part for you!
⑤ Write the content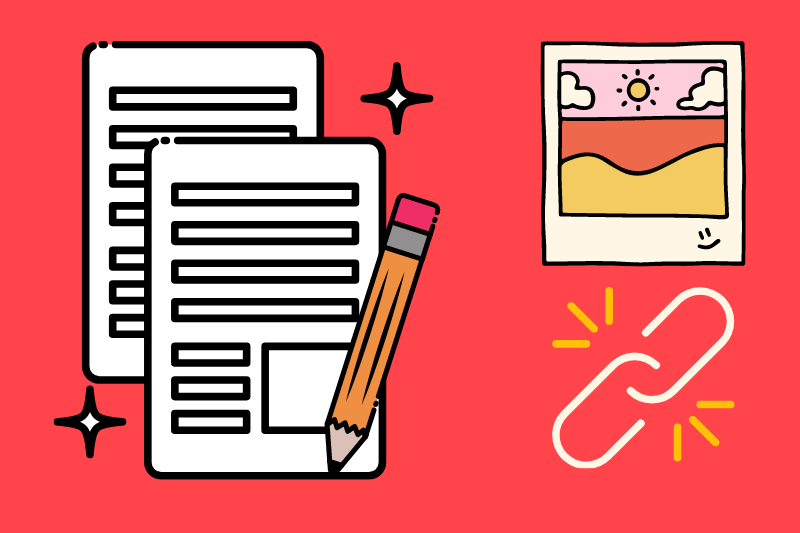 You now have a shiny new template ready to roll. Now we've arrived at the point where you get to add in your content!
This might be the point where you choose to draft in professional copywriters like the Supersede Media content team. If, however, you're deciding to go it alone, bear in mind some of these top tips for writing email marketing content:
Spend time crafting a subject line that grabs the user's attention and makes them want to click on your email.
Personalise your message. Including the subscriber's name is a good start, but go further. Interests, budgets, locations—all of these and more can inform your content.
Focus on the user. 'You can save 50%' is a lot more engaging than 'we can offer you product X'. Likewise, show them how you can benefit them rather than simply stating what you offer.
Get to the point straight away. The reader needs to know the purpose of your message right off the bat, or they're unlikely to scroll down any further. As a related point, keep your writing concise. There's no need to write a tome here: a short paragraph or two will usually suffice.
Strike the right tone with your copy. A bakery will likely be more informal than an estate agent, for example. Context counts here, too: a Black Friday sale will likely use lots of exciting, motivational language, while a standard newsletter may be more relaxed.
Don't (ever!) forget calls to action. You're aiming to get the user to do something here, be it booking a hotel room or downloading an e-book, so tell them how! Prompt the user to click in the subject line, then put easy-to-find CTAs in the main body.
As well as the written content, think carefully about the visuals. This includes suitable images as well as proper use of elements like buttons. Once you're happy, you're almost ready to go!
Look before you link
Another key point to think about is your use of links. If you're new to the email marketing game, you may assume that a standard, unadorned link back to your landing page of choice is enough. However, you might want to think a bit more carefully.
To be able to properly assess the performance of your email, you need to use campaign tracking links. By adding on a string of text to the URL, you can determine that a visitor to your website arrived there from that specific campaign. So, how does it all work?
First off, make sure you have an account with Google Analytics and have set up a global site tag. This allows you to use the service to gain more info on your site's visitors.
Next, you need to create your tracking links. They will look something like this:
https://www.example.com?utm_source=newsletter&utm_medium=email&utm_campaign=first_campaign&utm_content=b
The text after the question mark is what Google Analytics uses to identify how the user arrived at your website. You can create this yourself using Google's own Campaign URL Builder, which also goes into greater detail on the meaning of each parameter. However, most platforms will enable you to create your campaign links automatically.
All that's left is to add the links into your email! As soon as any user clicks on a link, Google Analytics will automatically detect it and attribute the visit to the campaign you specified. Now all you need to do is wait for the data!
If you don't follow these rules, then you could be in breach of data protection law. Don't leave it to chance: check before you send!
⑥ Gather and process your data
Handling data isn't everyone's idea of fun, we'll admit. When sending out an email marketing campaign, though, you'll need to deal with it in some form or another.
The good thing is that, in many cases, you can integrate the forms on your website with your email marketing software. Set-up will vary depending on your platform of choice, so be sure to check out their specific guidelines.
In the case that your data exists in a CSV or XLS file, or an alternative format, you'll need to upload it following your platform's procedure. This will typically be a simple process, but watch out for simple errors like assigning columns to the wrong headings!
Once the data's in your platform, you might think it's time to move onto sending out your campaign. Not quite! Before sending out any email, you should audit your data. As this is your first mail shot, it's likely that your list will be looking pretty clean. However, in future, make sure to remove:
Any email addresses which have hard bounced—this means that the address doesn't exist and that the subscriber either deleted their account or gave incorrect details
Contacts who have been on your list for a long period of time and who have never opened your emails
Addresses belonging to subscribers who have personally reached out to you asking to be removed from the list, even if they haven't followed your normal opt-out procedure
With the data in your platform, you can then segment your list to target specific sections of your audience. You might be aiming at 18–30s, users in the London area, those with a previous interest in antique pottery… you get the picture. As long as you have a field for it, you can sort by it!
⑦ Complete your final checks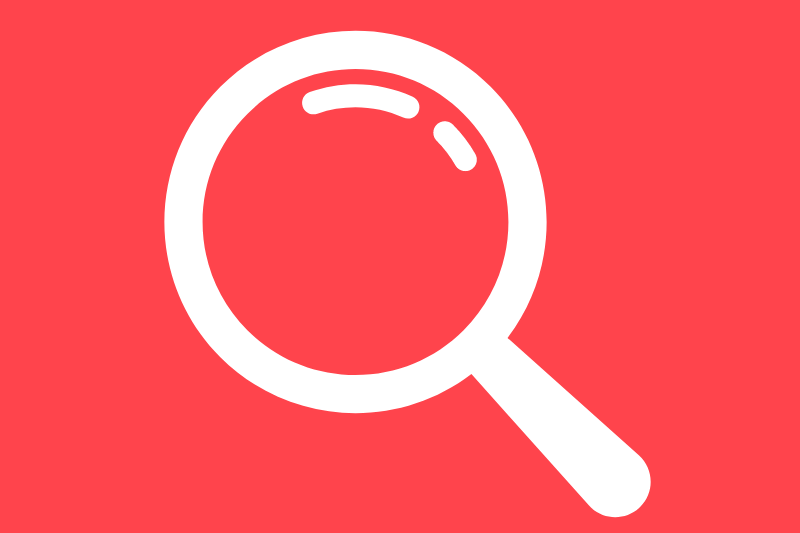 Your list is now ready and your email is looking on point. You'll probably already have your cursor hovering over the "send" button at this stage, but there's just one more stage you'll need to go through: the final checks.
Essentially, at this point, you want to ensure that you iron out any mistakes in house, before any customers can see them. Send out a test email to yourself and to a few trusted members of your team. Things to look out for include:
Images: Do they all appear? Are the dimensions correct? Do they work across all devices?
Responsiveness: Is the email mobile-friendly? Do all elements appear as intended on desktop, mobile and tablet? Have you tried it on different systems, such as iOS and Android (for mobile) or macOS and Windows (for desktop)?
Links: Are any links broken? Have you forgotten to include any links that you were intending to use? Do they all point to the correct address? Are you using campaign tracking links appropriately?
Content: Have you done a final check for any typos? Are there any last-minute improvements you could make, e.g. CTAs?
One part of the final checks that won't be revealed by a test email is scheduling. We can't count the number of times we've received promotional emails that were sent out a day early, only to quickly receive a follow-up email minutes later informing us that the aforementioned sale actually starts tomorrow. Don't be that person!
⑧ Send out your campaign
This part is simple. Now that you know everything is ready to go, it's time to send out your campaign! You can either have your platform send out the emails straight away, or schedule it for a specific point in the future.
If you've decided to run an A/B test, this is where you'll put it into action. Your email marketing platform will typically have an option for you to run the test automatically on a sample of users, before sending out the best performing option to the rest of your list.
⑨ See the results
After sending your campaign off into the world, all that's left for you to do its to assess its success. If you've followed all of our steps, you'll now have two ways to check the performance of your campaign: your platform's own reporting tools and Google Analytics.
You should check out your platform for stats directly related to your email itself. These might include:
The results of an A/B test
Open rate
Unsubscribe rate
Link clicks
Emails bounced
Users blocking your emails/marking you as spam
Breakdown of when users opened your email
Geographic distribution of email opens
Meanwhile, Google Analytics can offer you insights regarding your campaign more broadly. Examples of what to look out for include:
Landing pages
Conversion rate
Breakdown of products purchased
Bounce rates
Paths through your site
Demographic information
By combining these two sources, you have a wealth of data at your fingertips. You can then use this information to figure out who your campaign appealed to, what made them click, and whether or not you succeeded in meeting your goals.
⑩ Start planning the next one!
Go you! You've now successfully sent out your first ever email marketing campaign. Whether it was a roaring success or more of a learning experience, you've now gained vital experience that will make sending out your next campaign much simpler.
With the information you've gained from your first campaign, you can now start to hone your content to better meet your subscribers' wants and needs. This will lay the path for more successful email marketing in the future.
---
We hope this guide has shown you how simple it can be to run your first email marketing campaign! If you're still feeling daunted, though, don't panic. The team at Supersede Media has plenty of experience in executing successful campaigns for our clients. Just get in touch with us and we'll be happy to help!