When it comes to content, it can be all too easy to forget about our older pieces as we look towards newer and fresher ideas, but if you're looking to drive up your conversions or achieve higher revenue goals, it's time for you to turn back the clock. Whether it's web copy or blog posts, older content can always be improved if it's not up to scratch. Not sure where to start? Conduct a content audit!
Follow our seven simple steps and you'll be able to get a better idea of which content is and isn't working well—providing you with valuable insights that will help shape your future content strategy. Let's get started, shall we?
---
What is a content audit?
A content audit is the process of collecting and reviewing your current content—whether that's landing pages, general web copy or blog posts. By honing in on metrics like bounce rate, average page views, conversion rate and so on, you'll be able to figure out which content is performing the best and which content needs re-writing, optimising or deleting.
No matter how talented a writer you are, your older pieces of content will always have room for improvement. In the space of just a few months, SEO practices will have changed and your content strategy might have nudged you into a totally different direction with your tone of voice, CTAs and general goals.
If successful, your content audit will:
Tell you what types of content and topics generate the most engagement, leads and conversions.
Highlight technical errors like broken links, missing meta descriptions and alt text, and poorly optimised images.
Help you figure out if there are any gaps in your current content strategy, which will lead to new content ideas.
Reveal older content that can be repurposed, or can benefit from further elaboration and better internal linking.
---
How to conduct a content audit
1. Figure out what your goals are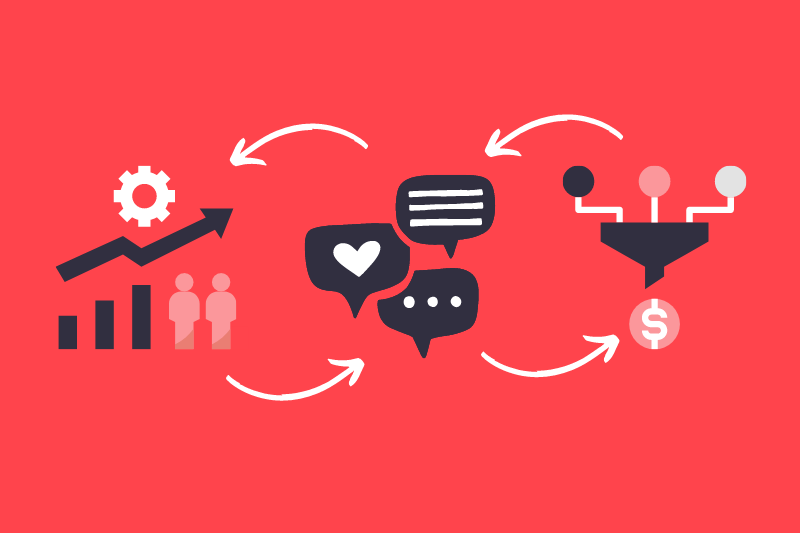 Before you conduct a content audit, you've first got to determine what it is that you actually want to achieve. This will give you an idea of which areas to focus on in your audit.
➔ SEO optimisation
If you're looking to improve your rankings and ensure your content adheres to current SEO standards, you'll want to focus on the technical aspects—page titles, meta descriptions, images, keywords and so on—to see how you can optimise your content.
➔ Higher engagement
If you're interested in improving engagement, you'll be using your audit to hone in on which content performs the best in terms of traffic, clicks and engagement on social media. This will help you figure out what topics and content types work best for your audience.
➔ More conversions
If you're eager to nudge potential buyers further down the sales funnel with your content, the best way forward is to look at which content generates the most leads and conversions. If you know what works well, you'll be able to replicate it in newer content and improve older content accordingly.
2. Compile your content
Now it's time for the real fun to begin! You have to gather up all of the website and/or blog content that you want to analyse in your audit. To do this, you'll have to copy their URLs and paste them into a spreadsheet.
If you're a freelancer, or an SME, or someone who just loves spreadsheets, you might be able to get away with doing this manually. If, however, you've got a hefty backlog of content, you'll want to use content audit tools to speed up the process…
Screaming Frog is a website crawler that will help you improve the SEO structure of your web pages and blog posts. It will highlight missing meta descriptions, page titles and alt text, point out broken links and redirects, and even identify duplicate content. You can also connect Google Analytics and Search Console to gather user and performance data.
SEMrush Site Audit
Free (100 pages/month), starting from $199.95/month
There's a lot going on with SEMrush, but we're just focusing on its site audit tool here. With it, you can conduct an SEO audit that will point out errors and areas for improvement in crawlability, site performance, internal linking and much more. It can also be connected to your Google Analytics account so that you can look at key metrics.
Moz Pro Site Crawl
Free (30 days), starting from $99/month
Moz's Site Crawl is one of the many handy tools that comes with the Moz Pro paid package. It can be used to crawl your website or blog to highlight key SEO issues that might hinder your ability to pull in heavy traffic or gain higher rankings.
With Ubersuggest's SEO Analyzer, you can find SEO errors that need fixing to improve your rankings, e.g., low word counts and duplicate meta descriptions. You can also get a closer look at what your site speed is like, gaps in your backlink strategy and step-by-step instructions on how to improve your content.
DynoMapper
Starting from $129/month
DynoMapper enables you to compile all of your content assets (pages, images, documents, videos) and export them. You can also audit your assets for issues that might be affecting your website's search visibility and user experience, e.g., duplicate content and broken links.
3. Gather the accompanying metrics
Unless you're focusing entirely on the technical SEO aspects of your content, you'll need to incorporate metrics into your audit in order to achieve SEO optimisation/higher engagement/more conversions.
Metrics are divided into four main categories:
SEO metrics: organic traffic, keyword rankings and backlinks.
User behaviour metrics: unique visitors, page views, average time spent on page and bounce rate.
Engagement metrics: likes, shares, comments and mentions.
Revenue metrics: number of new leads, conversion rate and cost per acquisition.
To get a hold of these metrics, you'll need access to your website's Google Analytics profile.
Now, you don't have to go crazy and incorporate all of these metrics into your audit. Just focus on the ones that align with your goals. So, if you're keen to increase engagement, you'll want to hone in on engagement and user behaviour metrics.
➔ Top tip: if you don't fancy forking out money to compile your content, your best course of action will be to divide the work up amongst your content team. Get one person to compile the URLs of your web pages, another to compile the URLs of your blog posts and then one (or more) to gather up the accompanying metrics for them. In other words—divide and conquer!
4. Organise your content
Now that you have your list of URLs and accompanying metrics, it's time to organise it into a single spreadsheet. This will help you and your content team to view your content, compare and assess assets, and add updates all in one place.
Though the content audit tools we've mentioned will let you export your data into a spreadsheet, you'll likely need to tweak it so that it includes additional columns for your metrics, not to mention space for comments and updates.
Example column headings might include:
URL
Page title
Publication date
Author
Meta description
Word count
Page visits
Average session duration
Bounce rate
Conversion rate
Number of social shares
If you've used the tools we've mentioned, you'll also need to include columns that cover the warnings, errors and recommendations they've listed, e.g., low word count, missing alt text and so on.
Hate working with spreadsheets? Make things easier on yourself by downloading a content audit template instead:
5. Analyse your content
It's time for the fun part of the content audit—the analysis! This is where you start to get a better understanding of which content is performing well and which content isn't up to snuff.
First, you'll want to focus your attention on any basic issues that are plaguing your content:
Missing meta descriptions
Duplicate content
Inadequate word count
Broken links
Large image file sizes
Missing alt text
Poor internal linking
These types of issues are generally easier to solve and can often help you overcome any slumps you might be experiencing in your rankings.
Next, you'll need to look more closely at the metrics you've pulled and the actual content itself:
Which content pieces are the highest and lowest performing?
Have you noticed any content gaps that you aren't taking advantage of?
Is any of the content outdated or no longer relevant?
Take your time with this part! If you want the audit to be successful, you need to be thorough and go through each piece of content to make sure that you've assessed it properly.
➔ Top tip: if you've got a lot of URLs to go through, add a filter to the header row. This will enable you to order your results by the largest/lowest metrics. Want to go the extra mile? Add some colour to your spreadsheet! Use a colour scheme to show which pieces of content are performing best and which ones are underperforming.
6. Craft a strategy
With your analysis complete, it's now time to determine what happens next with your content. Start by adding an extra column to your spreadsheet with the heading 'Action'. Here, you'll pick one of six possible courses of action for each piece of content:
Leave it alone: some content pieces will be perfect the way they are. If you can't find any issues, and you're getting the metrics you want, leave it alone.
Optimise: if the content itself is great, but you've spotted issues with SEO technicalities (missing meta descriptions or large image file sizes), it should only need a few tweaks to get it just right.
Consolidate: you might find a few content pieces that are quite short/weak, and overlap with other pieces, in which case, you might want to combine them into a single, thorough post.
Repurpose: if you've spotted content pieces that are valuable and don't need much improvement, but aren't getting any attention, consider repurposing them (infographics, slideshows, videos) to garner more interest.
Re-write: if the information is out of date or no longer relevant, or you've since changed your tone of voice, re-write the piece and see if your metrics improve.
Delete: if the content no longer suits your business, or is completely irrelevant and offers nothing of value, get rid of it and make sure you redirect it.
Once that's out of the way, you'll want to insert a date column so that you can set yourself hard deadlines to work towards. If you want to be super organised, you can add colour coding to the column, e.g., red for work that will take a while, amber for work that won't take too long and green for easy, quick wins.
➔ Top tip
: use a productivity and collaboration tool like
Trello
to organise your strategy. You can sort your content into action columns, e.g., optimise, consolidate, repurpose, and then add due dates and additional notes.
7. Track your progress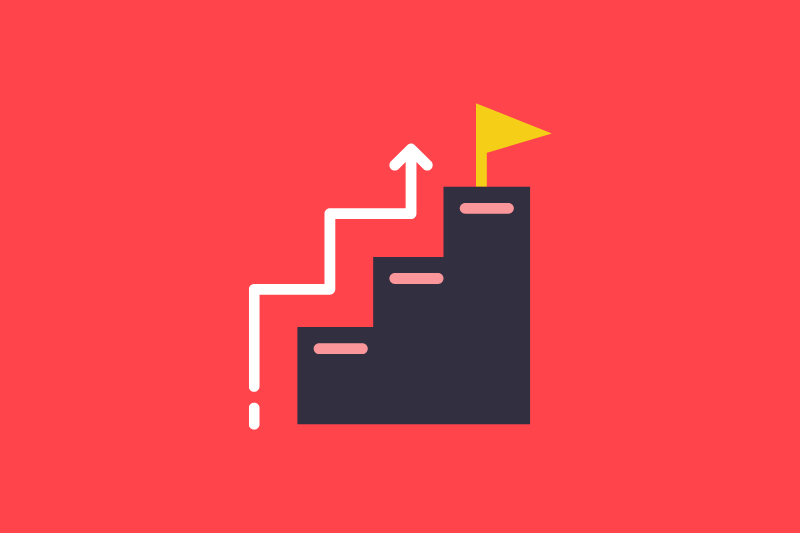 Finished implementing your changes? Don't get rid of that spreadsheet just yet! You've now got to determine whether or not the changes to your content have been effective.
So, how do you figure out if your hard work has paid off? You look at your metrics! Figure out which ones you're using to measure your success (SEO, engagement, user behaviour or revenue metrics) and then decide how frequently you want to monitor them. We'd recommend tracking them on a weekly basis, so you can see how much they dip or rise on a week by week basis.
It might look something like this:
Of course, if you're working with a lot of content and metrics, feel free to opt for a monthly tracking approach instead! And remember, it might take a few months for your improvements to produce any real success, so don't be concerned if your metrics dip or plateau for a while.
➔ Top tip: if you're still not seeing any improvements in metrics for certain content pieces, copy and paste them into a new sheet. Then, get your entire content team together so that you can consider what it is that's holding your content back. You might find it useful to look at content pieces that you've seen vast improvement in, as you might be able to find the 'missing ingredient' for your low-performing pieces.
Don't forget to rinse and repeat!
If you thought your content auditing journey was over, you're in for a nice surprise: content auditing is never truly over! So long as you continue to publish new content, you're going to need to stay on top of it to ensure that it is effective and aligns with your goals.
So, how often should you conduct a content audit? Ideally, you'll want to pencil one in for every six to twelve months, depending on how much content you publish. The more you stay on top of your new content, the less amount of time your audit should take. It's a win-win!
---
Looking for more content tips and advice? Head on over to the Supersede Blog! Alternatively, if you've been down on your luck with your content lately, get in touch with us and we'll help you become content kings!